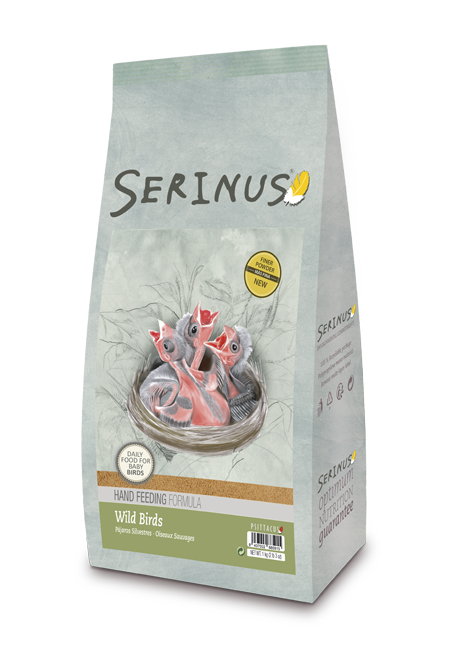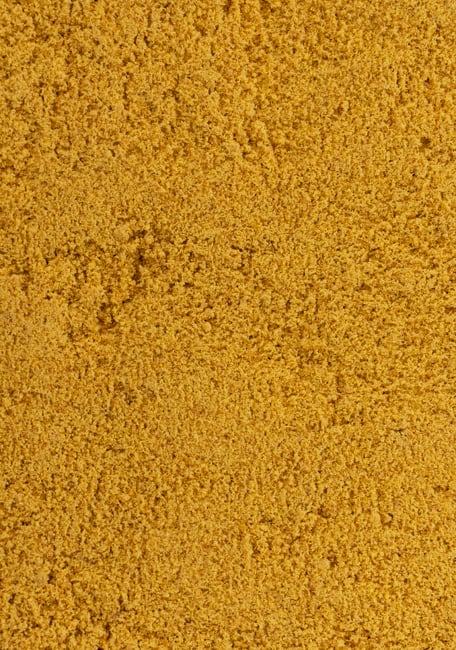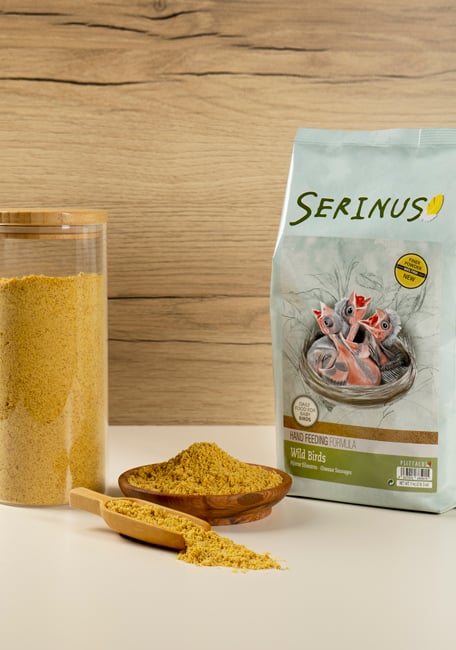 Está ideada para criar manualmente polluelos de especies pertenencientes a la familia de los fringílidos (jilgueros, verderones, pardillos, pinzones…).
Simplifica el proceso de cría manual y asegura un excelente crecimiento de los pichones.
Las papillas Serinus son alimentos completos. Las aves obtienen todos los nutrientes necesarios para poder desarrolarse con una óptima salud, excelente vigor y una inmejorable calidad de plumaje.
Para preparar la papilla, mezclar el producto con agua tibia a una concentración de 20-25% (textura similar a un yogur batido). Es importante desechar la papilla sobrante después de cada toma, no debe ser reutilizada en las comidas siguientes.
La cantidad adecuada de papilla a suministrar a cada polluelo es función de la capacidad de su buche y de su conducta de demanda. Suministrar en boca pequeñas cantidades de papilla repetidamente hasta que los pichones estén saciados y dejen de pedir.
Durante los primeros días de vida, recomendamos suministrar la
Passerine Crop Milk
.
Presérvese en un lugar fresco y seco (es posible congelar el producto envasado herméticamente, pero no se aconseja conservarlo en la nevera una vez abierto).
Wild Birds Hand Feeding is a complete food for hand-rearing birds of the Fringillidae family.

COMPOSITION: Oil seeds, oil fruits and products derived thereof, cereal grains and products derived thereof, vegetable oils (high oleic sunflower, crude palm, refined coconut, refined linseed), dried whole egg, sugars, dried brewer's yeast, minerals and products derived thereof, dehydrated alfalfa, dried papaya, marigold meal (Tagetes erecta), inulin (Cichorium intybus), Mojave yucca.

ADDITIVES: Vitamins: 3a672a Vitamin A: 10000 IU/kg; 3a671 Vitamin D3: 1500 IU/kg; 3a700 Vitamin E: 270 mg/kg; 3a300 Vitamin C: 200 mg/kg; 3a710 Vitamin K3: 5 mg/kg; 3a820 Vitamin B1: 25 mg/kg; 3a825i Vitamin B2: 20 mg/kg; 3a831 Vitamin B6/Pyridoxine hydrochloride: 25 mg/kg; Vitamin B12/Cyanocobalamin: 100 µg/kg; 3a841 Calcium D-pantothenate: 20 mg/kg; 3a314 Niacin: 125 mg/kg; 3a316 Folic acid: 4 mg/kg; 3a880 Biotin: 700 µg/kg; 3a890 Choline chloride: 1800 mg/kg; 3a920 Betaine anhydrous: 250 mg/kg. Trace elements: 3b106 Iron (iron (II) chelate of amino acids hydrate): 20 mg/kg; 3b406 Copper (copper (II) chelate of amino acids hydrate): 3 mg/kg; 3b504 Manganese (manganese chelate of amino acids hydrate): 50 mg/kg; 3b606 Zinc (zinc chelate of amino acids hydrate): 65 mg/kg; 3b202 Iodine (calcium iodate anhydrous): 1 mg/kg; 3b814 Selenium (hydroxy-analogue of selenomethionine): 330 µg/kg. Amino acids, their salts and analogues: 3.2.3 L-Lysine: 62 mg/kg; 3c301 DL-Methionine: 501 mg/kg; 3c410 L-Threonine: 63 mg/kg; 3c440 L-Tryptophan: 42 mg/kg. Antioxidants: 1b306 (ii) Extract of vegetable oils rich in tocopherols (rich in delta-tocopherol): 200 mg/kg; 1b304 Ascorbyl palmitate: 50 mg/kg. Flavourings: 1,509 g/kg; Rosmarinus officinalis extract: 0,009 g/kg.

ANALYTICAL CONSTITUENTS: Moisture 7,0 %, Crude protein 31,5 %, Crude fat 22,5 %, Crude fibre 3,5 %, Crude ash 7,5 %, Lysine 1,9 %, Methionine 1,3 %, Calcium 0,7 %, Sodium 0,26 %.

FEEDING DIRECTIONS: Store in a cool, dry place. Simultaneous use with water for drinking in which choline chloride has been added should be avoided.
Tutorial Crop Milk Replacer - Prepare & Hand feed Pigeons
How to use Serinus hand feeding formula